"2014 International Training Course on Processed Chicken Products" was successfully held
2014-11-18
Author:管理员
Read Times:2211
"2014 International Training Course on processed chicken products" was successfully held by The National Center of Meat Quality and Safety Control in Nanjing Agricultural University on 14-16 November, 2014. Xuancheng Experimental Station, Hefei Experimental Station, Beijing Academy of Agriculture and Forestry, Guangdong Academy of Agricultural Sciences and Animal Husbandry, Anhui Academy of Agricultural Sciences and Animal Husbandry, Yangzhou University, Institute of Quality Standard and Testing Technology for Agro-products of CAAS, Henan Agricultural University, Zhucheng Waimao, Shandong Fambros Group, John Bean Technologies Corporation(JBTC), Iowa State University, USDA-ARS, Nanjing Agricultural University and other 16 units with nearly 50 people from the National Broiler Industry Technology System attended the training course.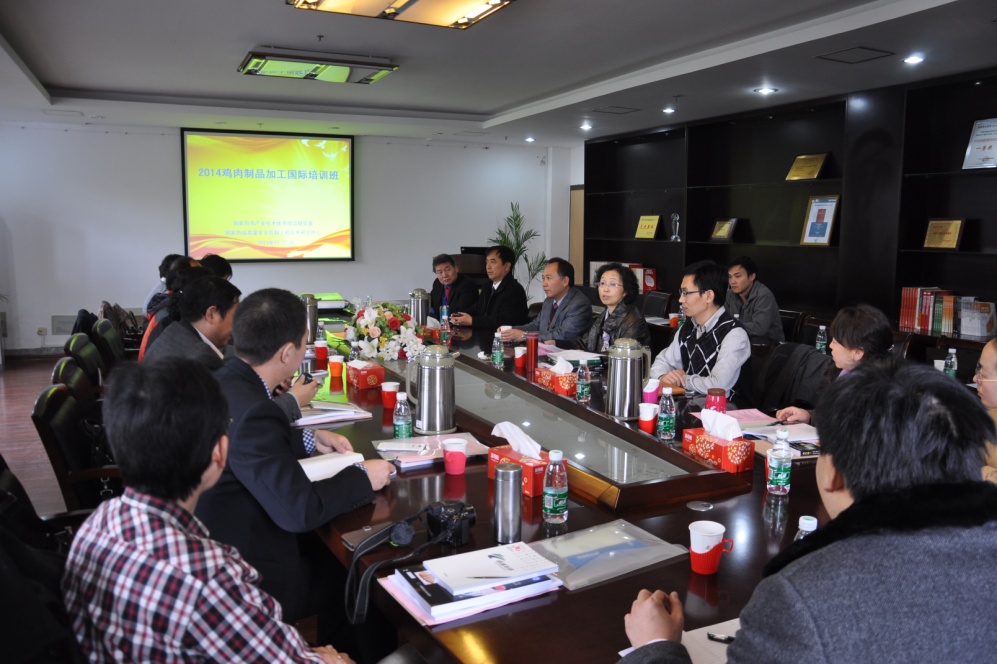 The training course was hosted by the Dean of college of food science and technology, director of the National Broiler Industry Technology System, Professor Xinglian Xu. During the training course, Dr. Dong Ahn from Iowa State University, Dr. Zhuang Hong from USDA-ARS and engineer Xuejian Zhang from JBTC gave wonderful speeches on poultry breast meat quality situation for US and European markets, development of new technologies on chicken processing, food nanotechnology, refrigerated family meal substitution trends, poultry processing electrical stimulation, fresh poultry cold plasma packaging technology, saltwater absorption and retention properties of chicken breast meat, poultry processing sensory evaluation, as well as many other themes. Many rounds of intense discussion were taken place among all participants. In-depth discussions of problems on enterprise actual production and on scientific research were made by scientific and technical personnel from each unit. Training teachers gave scientific detailed answers to questions raised by enterprises and provided effective solutions and suggestions to actual problems. Finally, Professor Xinglian Xu made a comprehensive summary of the course from technology innovation, equipment research and development, industry and services, cooperation between school and enterprise perspectives, and announced the successful conclusion of the training.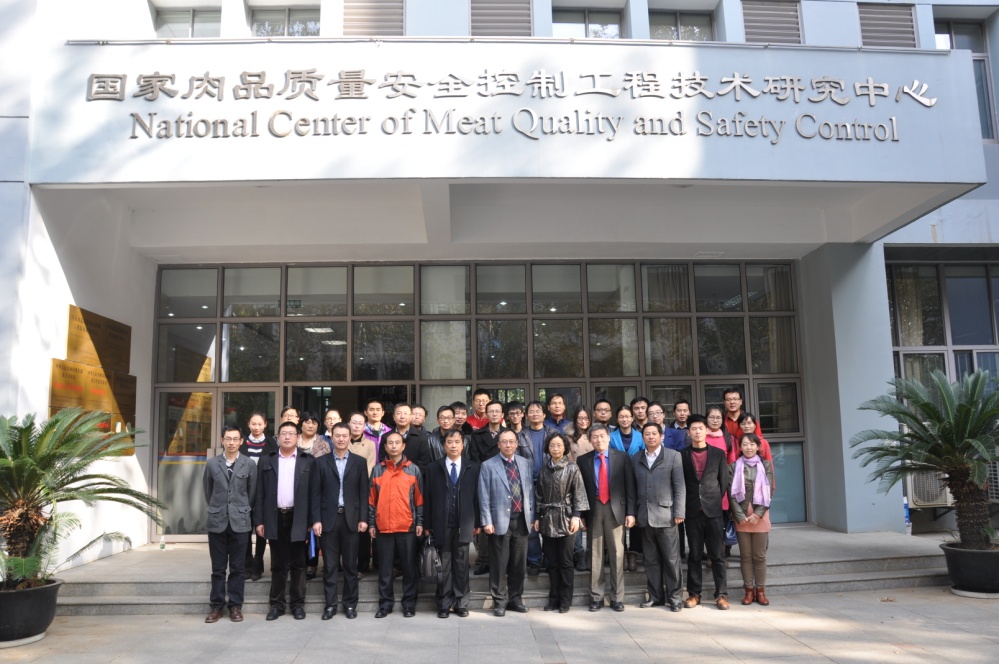 The training course expanded ideas and solutions to enterprise's actual production problems. It provided researchers with a new entry point for scientific research, serving as a good platform for the integration of study, research and production. The course played a desired effect, with multi-praise from companies and researchers.